Affiliations et Distinctions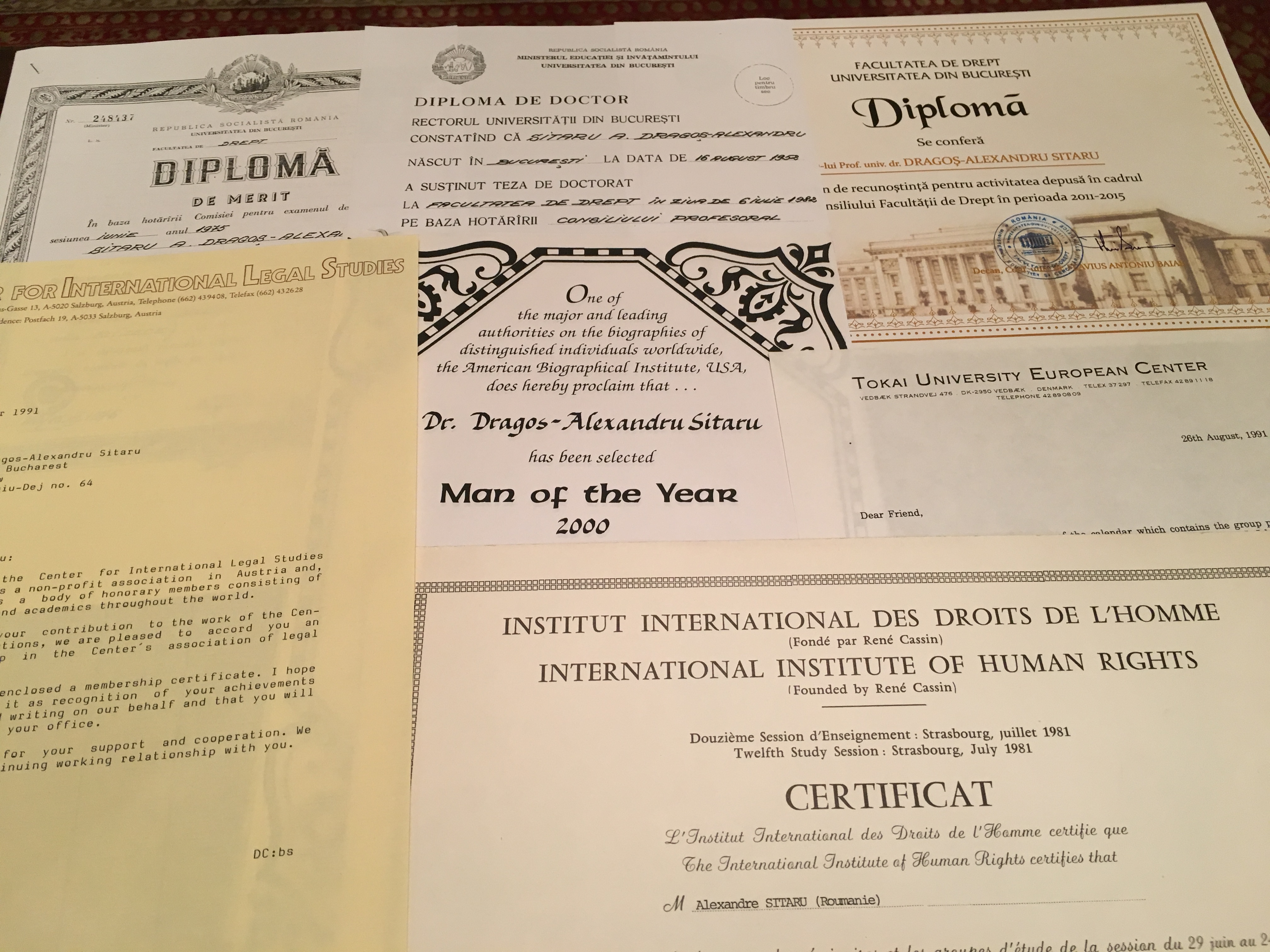 Membre du Centre for International Understanding, St. Louis, Missouri, Etats-Unis (1983)
Membre de la Fondation "Nicolae Titulescu", Bucarest (depuis 1990)
"Membre honorifique" dans "Association of Fellows and Legal Scholars" du Centre for International Legal Studies, Salzburg, Autriche (depuis 1991).
Prix de l'Association de Juristes de Roumanie, pour le Traité du Droit international privé (1997)
"Man of the Year 2000", désigné par American Biographical Institute, Etats-Unis
Membre de International Law Association – I.L.A. (depuis 2003)
Prix "Nicolae Titulescu" de l'Académie Roumaine, pour le Traité du Droit du commerce international (2010)
Membre de International Bar Association (depuis 2016).