Memberships and Distinctions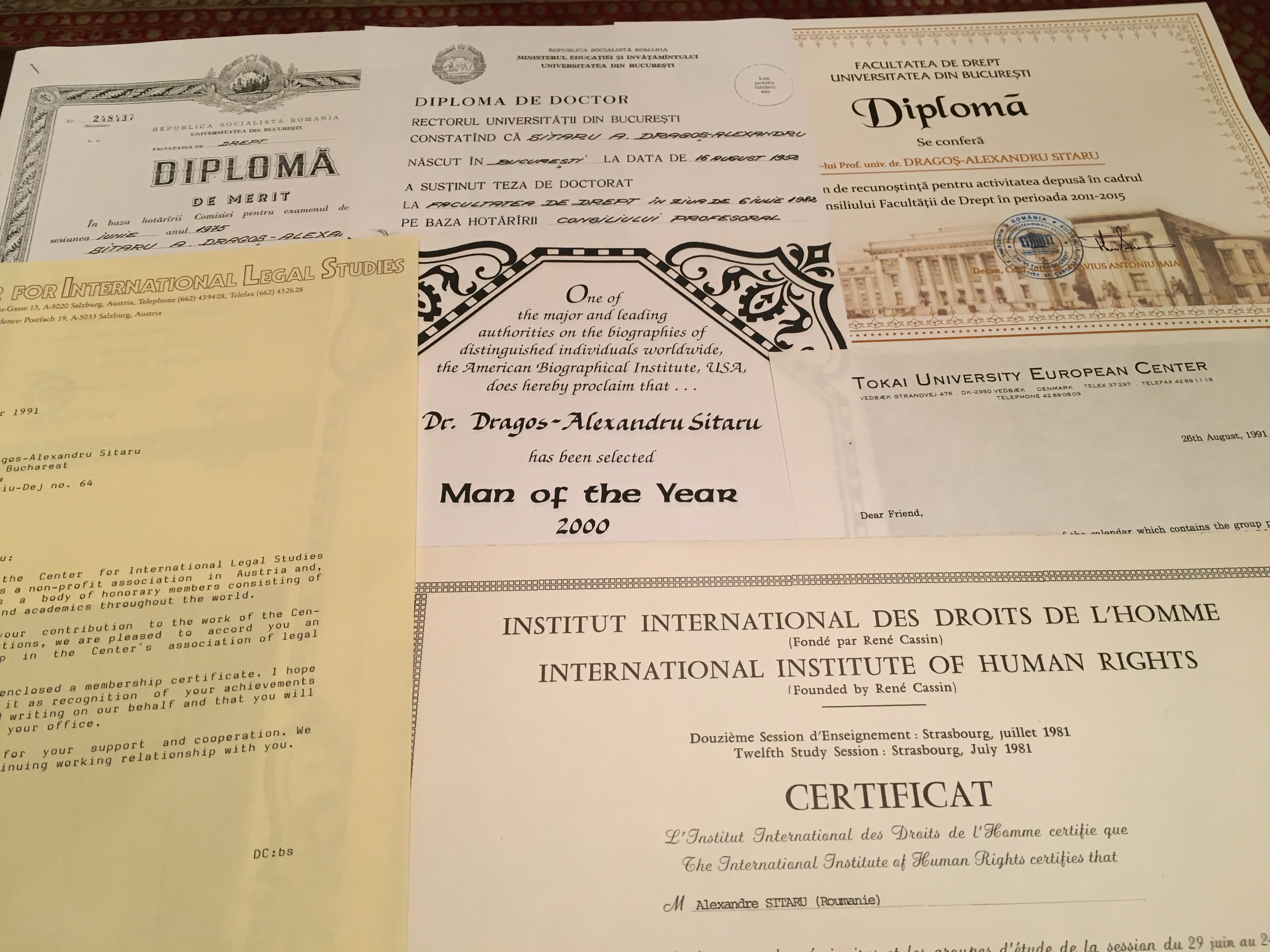 "Fellow" of the Centre for International Understanding, St. Louis, Missouri, U.S.A. (1983)
Member of the Foundation "Nicolae Titulescu", Bucharest (since 1990)
"Honorary Membership" in the Association of Fellows and Legal Scholars of the Center for International Legal Studies, Salzburg, Austria (since 1991).
Prize "I.L. Georgescu" of the Romanian Association of Lawyers, for the Treatise "Private International Law" (1997)
"Man of the Year 2000", proclaimed by the American Biographical Institute, U.S.A.
Member of the International Law Association – I.L.A. (since 2003)
Prize "Nicolae Titulescu" of the Romanian Academy, for the Treatise "International Commercial Law" (2010)
Member of the International Bar Association (since 2016).